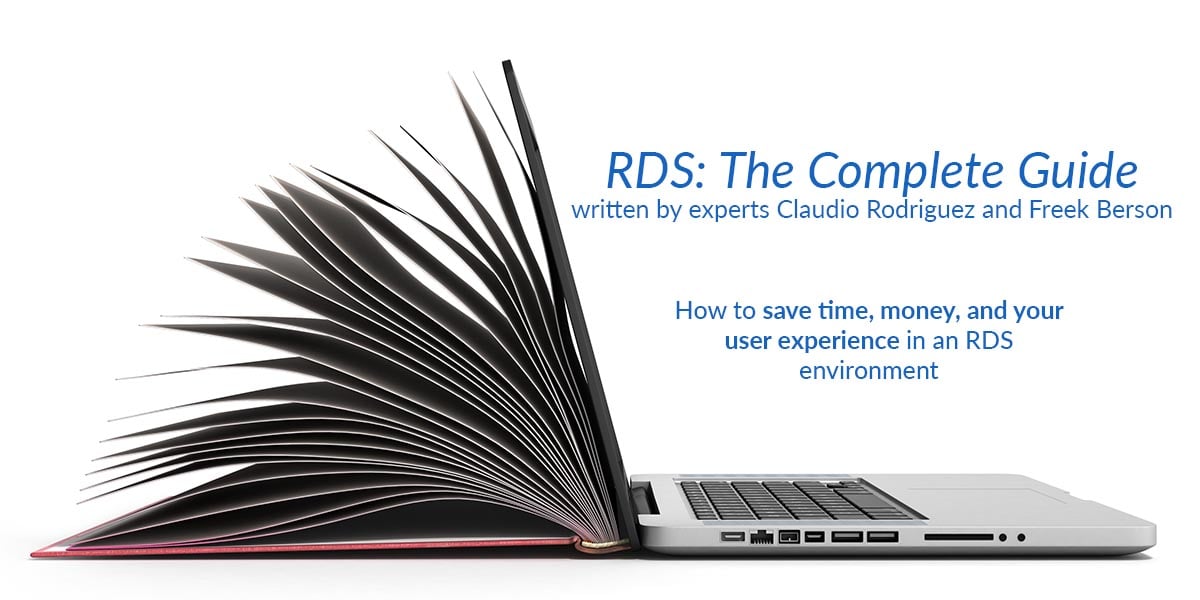 In this chapter, you will learn best practices and helpful guidelines for RDS printing such as:
what to do with non-Windows endpoints
working with multi-functional printers
how to effectively use network printers
effective and quick problem-solving for RDS printing
Get the full book on Amazon! Forward by Brian Madden.
---
About the authors
Claudio Rodriguez | CEO - Microsoft MVP - Citrix CTP | @crod
Cláudio Rodrigues has been working with RDS technologies since the Microsoft Hydra days, dating back to 1997. He was also the founder and CEO of Terminal-Services.NET, the first company to bring to the market tools to handle load balancing and seamless windows applications, completely modular. The company was later acquired by 2X Software Ltd and his vision can still be seen to this day, in the Parallels RAS product, acquired from 2X in 2015.
Later he started TSFactory, bringing to the market the first RDP and ICA session recorder, back in 2008, even beating Citrix to the market.
Today he works on Citrix, VMware and RDS deployments around the world and with ISVs, helping them identifying opportunities for their products and technologies in the RDS space. On a cool note, he has been the longest serving Microsoft MVP for RDS, seventeen years in a row.
Freek Berson | Microsoft MVP | @fberson
Freek Berson works as an Infrastructure specialist at Wortell, a system integrator company based in the Netherlands, where he focusses on End User Computing and all related technologies mostly on the Microsoft platform. He is also a managing consultant at rdsgurus.com. He maintains his personal blog at http://themicrosoftplatform.net where he writes articles and blog posts related to Remote Desktop Services, Azure, and other Microsoft technologies.
He is also experienced in performing automated deployments using Azure Resource Manager and designing JSON templates. Freek is awarded Microsoft MVP on RDS since 2011 and is an active moderator on TechNet Forum and contributor to Microsoft TechNet Wiki. He also speaks at various conferences including Microsoft Ignite, BriForum, E2EVC and ExpertsLive. You can follow him on twitter via @fberson.